Both my husband and I have STEM educational backgrounds (i.e. We are nerds.) And we see the importance of incorporating some type of STEM activity with our boys with out them even realizing it.  I put together this gift guide of some items I have on my list that I know my guys would love based on their interest.
Note: This post does include referral links from Target. And if you want to help buy batteries for the toys in question, feel free to click around to explore. And don't forget, if you use your Target Red Card, it's free shipping on any item.

This is excellent for your homeschooler or the child that likes to takes things apart and puts them back together.
Sprocket gears! Spur gears! Rack & pinion! And more! The k'nex education gears set is designed to introduce your child to the scientific concepts associated with gears. They are provided with the opportunity to acquire skills using a hands-on, inquiry-based approach to information and concepts as they build, investigate, discuss, and evaluate scientific principles in action. The teacher's guide provides the information and resources needed to build students' understanding of scientific concepts and channel their inquiries into active and meaningful learning experiences.

My guys love our planetarium here in town. I know they will love this powerseeker 114eq telescope from celestron. It's a great way to introduce the wonders of the universe to the aspiring astronomer. It features a rugged, pre-assembled tripod; quick-and-easy, no-tool setup; slow motion controls for smooth tracking; 3x barlow lens; an accessory tray, fully coated glass optics and astronomy software with a 10,000 object database, printable sky maps and 75 enhanced images.
Create paper airplanes with this kit from Faber-Castell. Patterned heavy-duty paper and stickers allow your future aerospace engineer to let their imaginations run wild designing their airplanes. A skydiver with a parachute and punch-out runways allow for a complete airfield experience.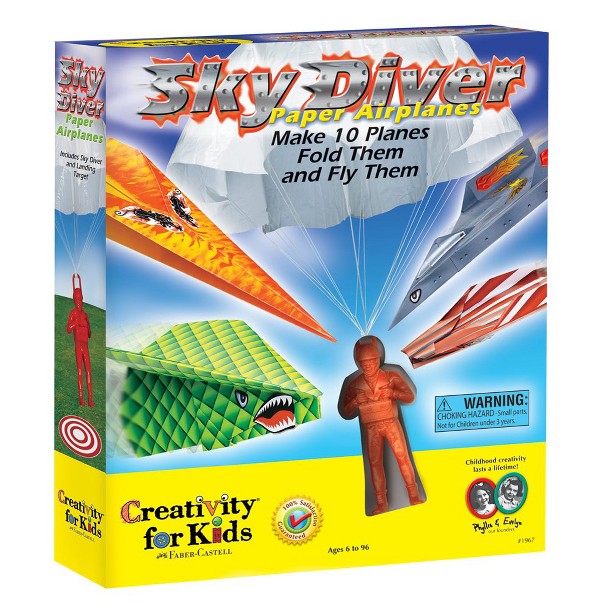 My sons love their robotics classes at schools.  And when we saw this at the LEGO store, my 10 year-old was in heaven. You can create and control your own robot with LEGO Mindstorms EV3 31313. The versatility of a LEGO building system meets some advanced technology and from that marriage LEGO Mindstorms ev3 was created. Follow the LEGO EV3 building instructions to create TRACK3R, R3PTAR, SPIK3R, EV3RSTORM and GRIPP3R. But it goes beyond building, once they're built use the included remote control to give them missions to complete.
What are some STEM Focused gifts on your list this season? Leave a comment.
Do you have any gift ideas for Tweens and Teens this holiday season? Link up with us.

You May Also Like: